TRIP OVERVIEW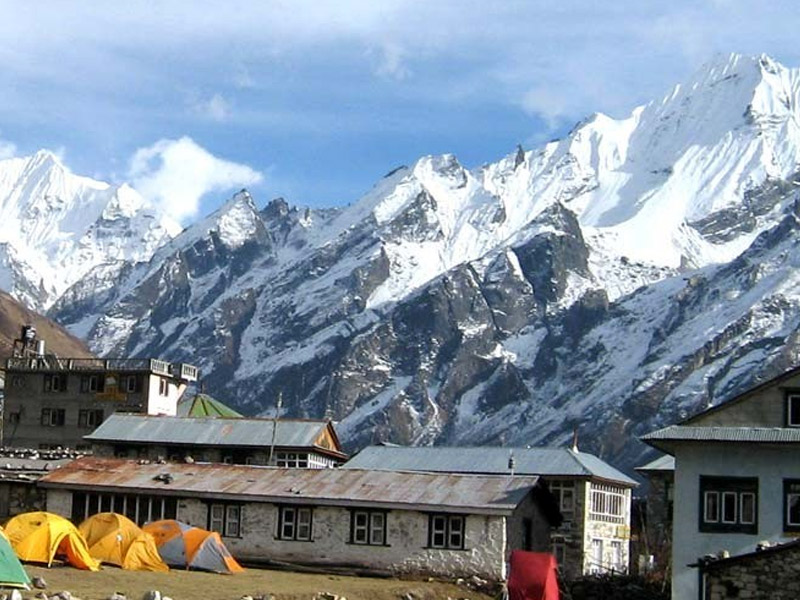 Langtang valley trekking is one of the popular trekking in Langtang region. Langtang valley trekking offers superb Himalayan scenery including the Mount Langtang Lirung, Ganesh Himal , Naya kanga, Gyachungkhang, Yala peak , Tibetan Himal and Annapurna himalaya range, wild animals such as Leopards, panda, Ghoral , Tharal, Moutain thar , monkeys , Musk deer etc , birds such as Pheasants (Nepal national bird), Longtail bird, sparrows ,Himalayan dove etc.. Langtang valley trekking gives you the opportunity to get right in among the Himalayan peaks and to get off-the-beaten-track, walking through some fascinatingly remote and relatively areas. Langtang valley trek passes through an ever-changing climate and offers trekkers an exceptional diversity of scenery and culture. Altitudes of 4984m ( Tsesku Ri) are reached, and a reasonable level of physical fitness is necessary to comfortably complete Langtang valley trek. For the Langtang valley trekking start with an overland journey to Dunche, the main trading post of the area. From here we spend five days hiking up through this beautiful alpine valley to Kyangjin where we rest for a day for some exploration of the high mountains and glacial systems. We track back for three days before taking a different route back to Dunche and onwards to Kathmandu. Sora Adventure Treks & Expeditions arrange Langtang valley trekking according to travelers /trekkers holiday schedule.
Main Attraction
Unspoiled secret valley, perfect wilderness and cultural experience, varieties of wild flowers and wild life, panoramic mountain views.
Accessibility
About 6- hr. drive by private transport or 7 hr. drive by local bus. Drive back to Kathmandu.
The Route
Moderate trail,
max. Altitude 3850m,
Facility
Well-managed tea house lodges or tented camp also can be organized.
DETAIL ITINERARY
Day 1 Arrival to Kathmandu
Day 2 Drive to Syabrubesi 7 Hrs
Day 3 Trek to Lama Hotel 6 Hrs
Day 4 Trek to Langtang village 5 Hrs
Day 5 Trek to Kyangin Gumba 4 Hrs
Day 6 Trek to Tcherku-Ri, back to Kyangin Gumpa 8 Hrs
Day 7 Trek to Godhatabela 6 Hrs
Day 8 Trek to syabrubesi 5 Hrs
Day 9 Drive to Kathmandu 7 Hrs
TRIP INCLUDES
Accommodation/Meals during trek on local lodge or camping
Expert guide, Sherpa, Cook, porters
Langtang National park fees
Trekkers' Information Management System fees (TIMS)
Accommodation at hotel in Kathmandu on twin sharing with breakfast
Sightseeing tour in Kathmandu and entrance fees.
Insurance for all staff & porters
TRIP EXCLUDES
International flight
Lunch & dinner in Kathmandu
Tips for staff and porters
Travel insurance


Note: For further details, you are kindly requested to contact us.